Happy New Year from EnPointe!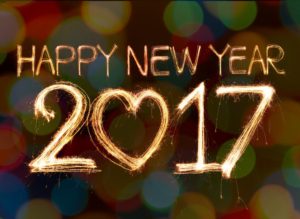 It's also time for us to say 'THANK YOU' to all of you who have been an integral part of EnPointe this year.
At every Trade Show we have attended we have been so happy to see all our current customers and new customers – you always stop by and say hi to us – and we love that!
The Dance trade shows are always such a pleasure for EnPointe as an exhibitor. Everyone is so upbeat and still dancing to our booths, even after attending all sorts of classes each and every day – your energy inspires us and it's great to see happy, smiling faces!
On our EnPointe Facebook page, we see all of you who 'like', comment and enjoy our posts. We try to find photographs of beautiful dancers, interesting stories, funny articles and posts about our products to keep you entertained and informed. Thank you for following us and our numbers are continually growing. We love that too!
To our customers – we sincerely thank you for purchasing our products – and for your repeat business. We appreciate that you refer us to other Dance Studios who needs our barres, glassless mirrors and flooring. It is great for us hear from you that you've had our freestanding barres for many years and that you need more.
We heard the same story from many of you at the tradeshows that you are growing, expanding and moving – thank you for making EnPointe part of your exciting growth!
So as we approach 2017, we are already in the planning stages of which shows we will be attending and what new and exciting things we will be offering all of you – so stay tuned!
From all of us here at EnPointe, we wish you a Happy, Successful and amazing 2017!