SYTYCD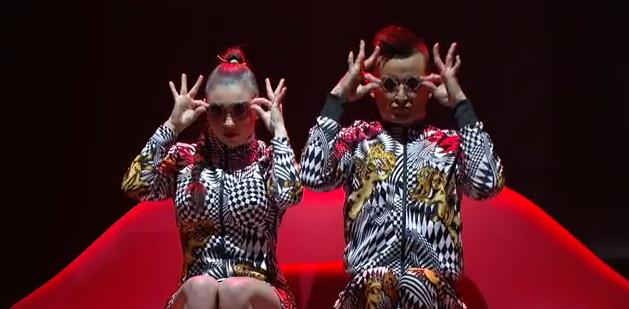 Season 10 of So You Think You Can Dance ( SYTYCD ) produced two winners this time around. It was both a male-female addition to the All Star lineup, both of which will not only be inheriting the title and joining the cast on tour, but also returning for future famed spots on the proudly announced next season of the hit show SYTYCD.
SYTYCD "All Stars" being the winners from previous seasons returning to choreograph and/or participate in mentoring dance routines, it not only helps build publicity and a career but inspires the viewers, dancers, and hopeful contestants nationwide.
Going forward with this new responsibility fresh as of last night's finale is male victor, Fik Shun – the popular choice without a doubt for his entertainment street skills and smiles, as well as female winner, Amy Yakima – arguably the best female dancer the show has seen and easily best of this season.
The two appeared to be pulling rank throughout the competition, as when coupled together their pair routines were continually brilliant, even including their bellboy-costumed hip-hop "Hotel" number.
Out-voting fan favorite Jasmine Harper, audiences still caught an encore performance of Harper's competition highlight: a duet with Marko Germar to Robin Thicke's summer hit Blurred Lines choreographed by Ray Leeper. Clad in a slick black suit with short pinned hair and cigarette dance pants, the funky groove was laid down one last time by the lanky and lovely talent powerhouse.
Tap sensation Aaron Turner also said goodbye to the stage, however went home happy to have made it to the top 4. Taking out his taps one last time, he also joined the top 10 males in their mesmerizing "Sand" routine, in which they stomped through and tossed in rhythm the dust layering the stage.
The finale night would not have been complete without a repeat performance from Jenna Johnson (top 8) and Mark Kanemura featuring their "I am the Best" jazz routine of technical craziness, full of the long swinging hair braid to grab and giant lip couch with extending carpet tongue to dance atop.
– love from J