Glassless Mirrors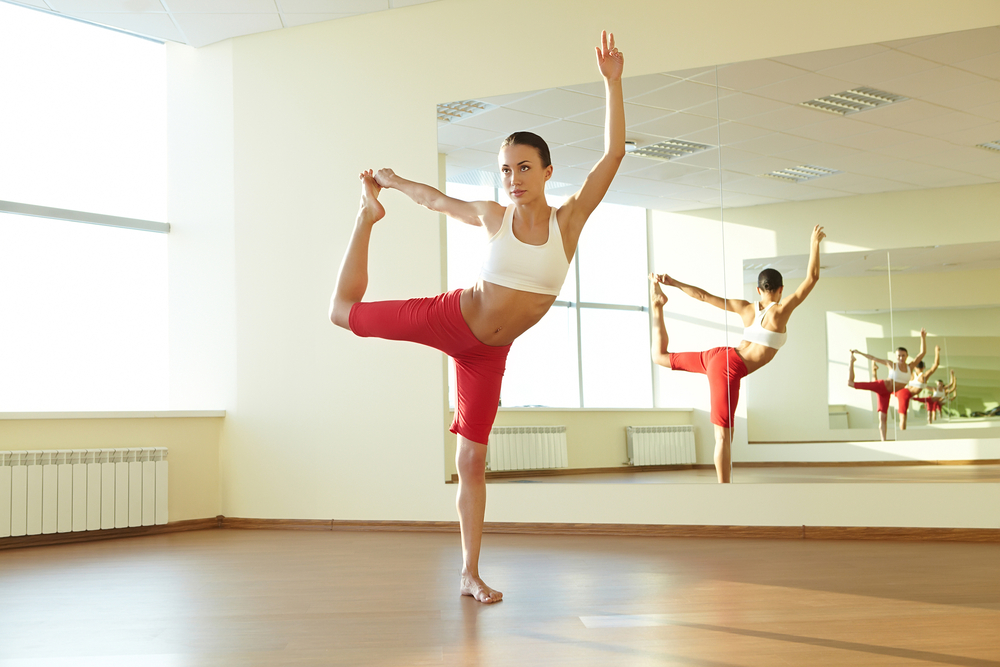 En Pointe knows mirrors are important to every dancer, and dancer safety is equally important to us. Our glassless mirrors will never shatter, no need to worry about accidents with broken glass, eliminating client injuries and liabilities.  This is the perfect solution for school districts with regulations not to have plate glass mirrors on stands on school premises. In some cases insurance premiums are reduced when using shatterproof mirrors in dance and fitness studios.
Glassless mirrors are much lighter than conventional mirrors and extremely portable.  The glassless mirrors are made of a high optical grade, very tough metalized film somewhat similar to Mylar®.  A 4'x6′ glassless mirror panel weighs less than ten pounds.
With a perfect reflective image better than most standard mirrors, with no distortion, the glassless mirror is perfect for many applications such as theatres, dance studios, schools and gyms. Multiple panels of glassless mirrors can be placed side-by-side to establish a temporary mirror divide. The En Pointe Glassless Mirrors are available in different options: including wall (or ceiling) mount; or mounted on a rolling frame mount. Many different standard sizes are available.
The panels of glassless mirrors are easy to install and there is no need to hire a contractor.  Little or no preparation is required to install the panels.  Brackets are included for wall mount installation and do not require wall inserts or supports.  Installing a glassless mirror panel is similar to hanging a picture.  Glassless mirror panels are not glued down and can easily be suspended from the ceiling with wire, nylon line or affixed with "Velcro".
When it's time to move to a new studio, glassless mirrors are easy to remove and relocate.  The perfect solution for dance, yoga and pilates studios, spas, hair salons and fitness centers.
If you already know the product you're are looking for use the following form. If not, visit the products below for more information.