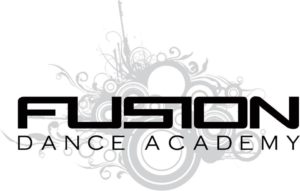 There's a new kid in town, Kelowna. Move on over in the name of coalition, amalgamation, and junction because fusing it all together in one spot of a studio, ready or not here it comes, it is Fusion Dance Academy – the Okanagan's latest in dance studios.
Now on the scene literally as of June 2013, Started by Hali Dietz, one of a favored long-time teachers at the Robb Card Dance Studio, many a dancers fell under her training and were taught discipline, work ethic, and what it really took to get good. Encouraging her students to expect a great deal of one's self if what they wanted was to be great – to stand out from the pack – an understanding was implanted that spoke to working on it until it was perfect, and there was nothing wrong with that. Rewarded was strengthened technique, an expectancy of a higher performance level, and desiring to earn the "front and center" spot.
The benefit Dietz' students experienced year after year was having a role model in life who supported the value of determination and self motivation. Dietz rewarded those who were there to learn, the appreciation reciprocated by those who realized the impact she played in their development. Dietz' dances and classes were simply better… and now they're once again open to the public.
If the dance-crazed can't wait until fall (which they shouldn't) there will be a Summer Camp available for school age kids from August 19-23. Yes, those regular classes will then commence on Monday, September 9th!
Fusion Dance Academy will be downtown, located at #7 – 368 Industrial Avenue, and will host its first open house on Sunday, June 23rd from 1-4 pm giving you the opportunity to head down and check out the faculty and facility including Dietz, herself.
Boasting a mission to offer first class, quality dance instruction to their students in a positive and encouraging learning environment, pre-professionals as well as children and teens wanting to train in a respectable setting will reap the benefits of this new studio on the scene. For more information email [email protected] and make sure to "like" them on Facebook under the same name! Can't wait to dance at the academy.
– love from J