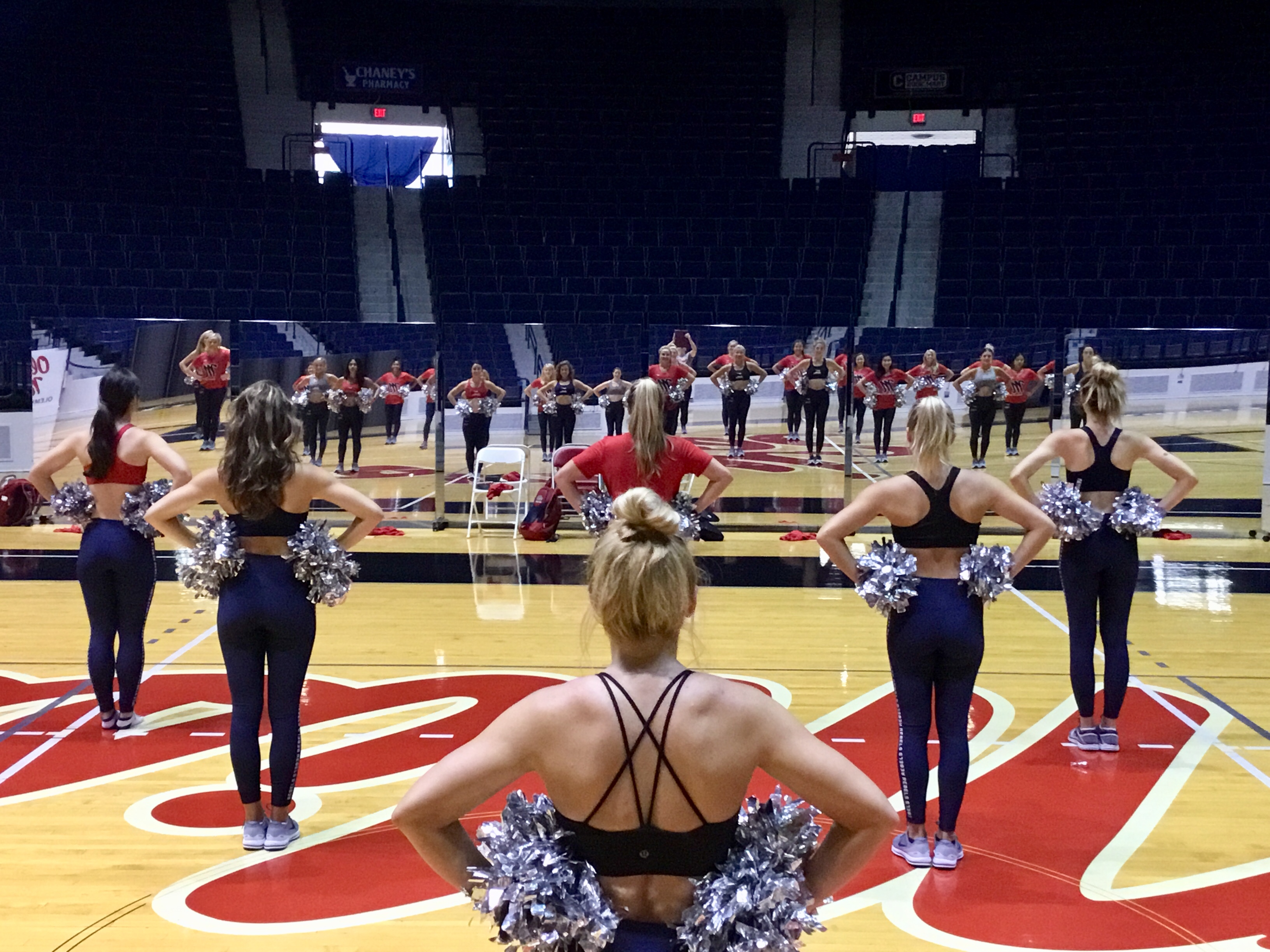 Our glassless mirrors are now being used by the Ole Miss Rebelettes! We were so excited that they wanted to have our glassless mirrors on rolling stands. They help with improving and perfecting their dancing and performing.
They needed glassless mirrors on rolling stands specifically to move in and out of their practice area. Also, they have perfect reflection. Their Coach can move them about so easily because they are light! And…no fear of breaking.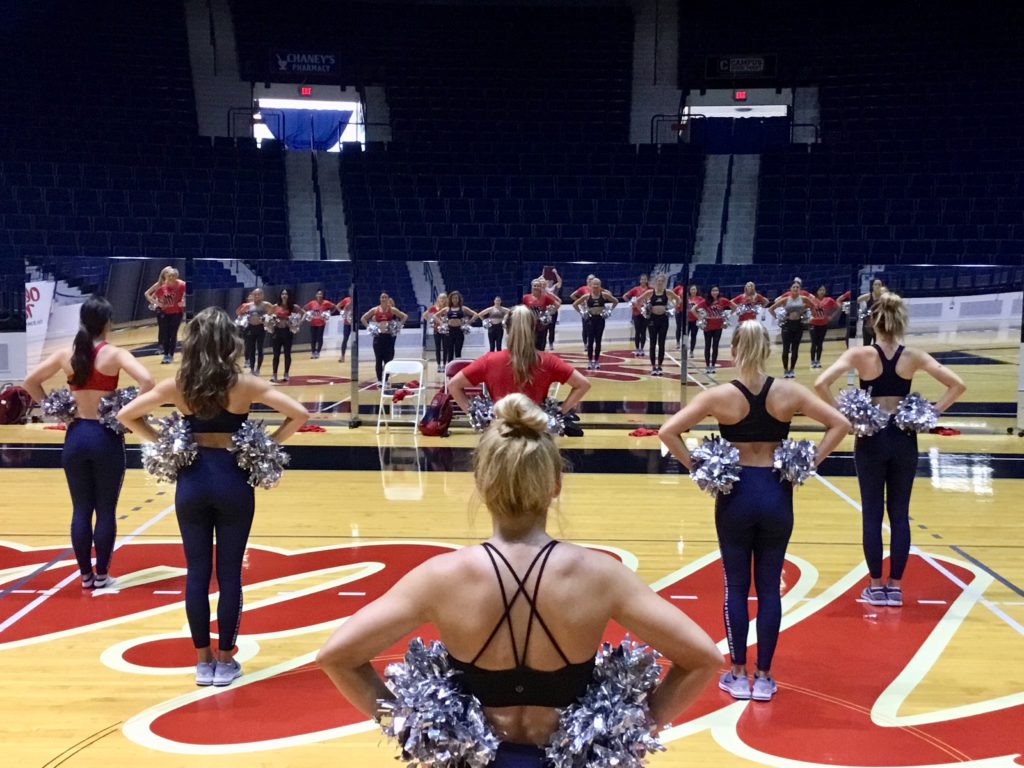 Here are the Ole Miss Rebelletes practising infront of our Glassess Mirrors on Rolling Stands
So, who are the Ole Miss Rebelettes? The Rebelettes are the official dance team at the University of Mississippi in Oxford, Mississippi. Meet the 2018/19 Rebelettes here http://spirit.olemissrebels.com/meet-the-rebelettes/.
The Rebelettes are proud to be a part of Ole Miss Athletics and the Pride of the South Marching Band. You can find them cheering and dancing on the field/floor at football games, volleyball games and men's and women's basketball games.
They also attend UDA's college national's dance team championship in January each year. Supported by these two departments, the Rebelettes bring enthusiasm, entertainment, and spirit to game day.  The Rebelettes also serve as ambassadors for Athletics and the University through appearances, fan interaction, and community service.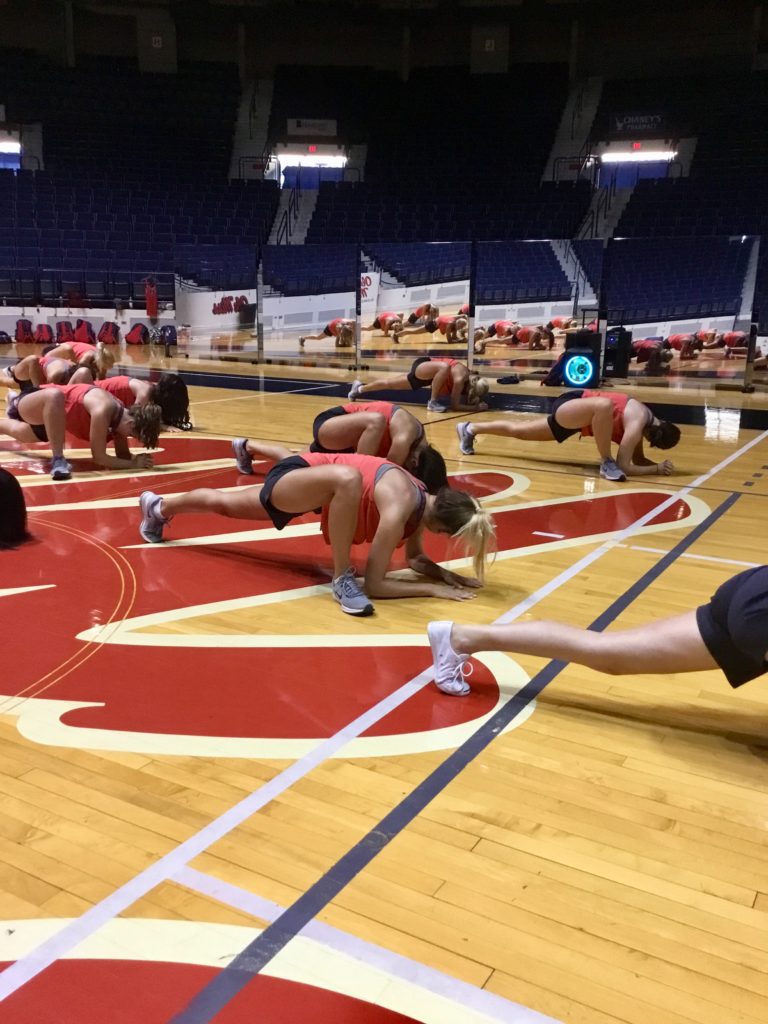 Here's what RACHEL LEVETZOW, Rebelette Coach/Coordinator says about our glassless mirrors!
"We recently purchased eight 6×6 mirrors on rolling stands from EnPointe and we are so incredibly excited and impressed by how much we have as improved as dancers and performers since they've arrived.  We couldn't believe our eyes when our coach unveiled the mirrors to us and even more taken aback when she said that the mirrors weren't made of glass!!!  Can you believe it?  Mirrors with exceptional clarity, on wheels, that aren't made of glass!!!!!!"
Here's what the wonderful Rebelletes have to say:
"Our coach has incredibly high expectations for our team and really pushes us to be our best every day, and with these mirrors, we are able to see ourselves and how we are improving with each detail and correction. We have truly enjoyed having our mirrors at every practice; there really is nothing better than not only seeing yourself improve but watching your team grow as a whole every day!
This has been the best purchase our coach has made because it's making us better dancers and performers and we can't wait to take the field and show off all of our hard work!"
Be sure to contact us if you have a similar glassless mirror requirement!