On the west coast of beautiful British Columbia is a dance academy – the only one in their lovely coastal town. It has been a dance studio for twenty-five years with the current owner running it for the last fifteen years.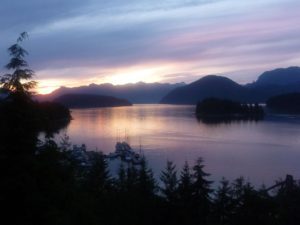 The dance academy had only 160 students when the owner first purchased and she grew the programs and the reputation to where there are now 280 – 300 students a year taking part! The 2015/2016 is no exception with a strong registration again for this season's programs.
There are three studios offering an ISTD syllabus- a Pre-professional Program and extensive recreational classes. The Imperial Society of Teachers of Dancing (ISTD) is one of the world's leading dance examination boards.
The students enrolled in the Pre-Professional Program can work towards their exams in ballet, tap and modern dance to be teachers or professional dancers. The dance year 2006-2007 marked the inaugural integration of this unique program which is open to Grades 10, 11, 12 and Post-Secondary students.
Their recreation classes are very varied as they offer Hip Hop, ballet, pointe, jazz, contemporary, tap, jazz and street jazz. However, they also offer acting classes for TV and film. There are acrobatics classes, music and stage classes plus fitness too!
Their year-end production is a huge success in the community with at least 1,000 coming out to support the show. The students are very eager to participate! Each year a different theme is chosen with the goal to be very entertaining to the community.
The owner is most proud of how dance has helped the community and did not realize the impact dance and her dancers would have on lives when she first started the academy. Dancing has helped the students and parents heal through dance, both physically and mentally.
After many years of hard work and shared memories, the owner has decided to sell the dance academy. She says it is time for someone new!
For information on the sale of the dance academy please email [email protected] for full details.