One of the biggest elements of dance is drive. Whether it's at the professional level or not, to be committed, motivated, ambitious and expressing an overall wanting to go after success and be the best you can be is what makes a dancer something incredibly special. An athlete and artist with endurance and style, dancers rely on it: drive.
But dancers need support; they need a backing. A standard and an alliance to enable them to be their best. Thus we are celebrating and announcing EnPointe's participation in this year's Drive Your Future convention in Charlotte, North Carolina! Yes, it has arrived and officially kicked off – and EnPointe wants to meet you here and help YOU drive your future!
Along with AAHPERD, standing for the American Alliance for Health, Physical Education, Recreation and Dance, we, EnPointe, are eager to be here for you, the dancer, the athlete. The hosting alliance of this event titled Drive Your Future and on April 23 to 27th,  we, too encourage you to come out as registration is currently open.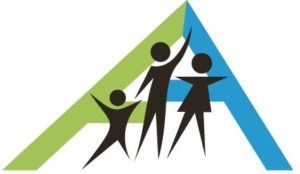 So what's it all about? These national associations are active with research, publishing, advocacy, continuing education – overall helping you develop as a professional. With 20,000 members, the American Alliance for Health, Physical Education, Recreation and Dance (AAHPERD) is the largest organization of professionals supporting and assisting professionals involved in physical education, recreation, fitness, sport and coaching, dance, health education and promotion, and all specialties related to achieving a healthy and active lifestyle. What an array of resources!
Promoting standards in facilities and equipment (like EnPointe PortaBarres and PortaFloors!) you can expect the best here as comprehensive understanding of dancer's needs and how to care for a dancer is top priority. Consulting in this area, as well as evaluating choreography, certifying health education specialists, coaching education, etc – it's all here at the AAHPERD event! So come check it out.
With more than 400 sessions featuring world-renowned speakers, honorees, athletes, and researchers, it's worth coming out for (if just to check out your favorite PortaBarre company, EnPointe!)… speakers include Christy Halbert, guiding women in sport as well as Jim Loehr, a world-renowned performance physiologist and Co-Founder of the Human Performance Institute. We all know there's a mental side to nurture too as a performer with physical struggles to boot!
Hope to see you there, make sure to hunt down EnPointe and say hello. Looking forward to a wonderful few days with a solid support team for dancers and performers, athletes and fitness lovers as we celebrate and drive towards our futures!
– love from J