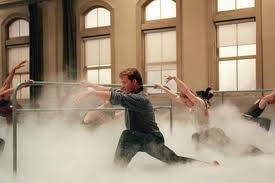 I'm always in the mood for a Patrick Swayze moment. And seeing as Dirty Dancing just turned 25 well, it seems fitting – especially seeing as our very own EN-POINTE PORTABARRE was used in the Swayze movie One Last Dance! Check these pics out. Looks a lot like Steps on Broadway in NYC to me, not too far from those Catskills if you know what I mean. Which got me thinkin…
As summer wraps, Labor Day festivities finish, hurricane reports are in the air… where do we escape to get some good ol' dirty dancing in? Sure, the mirror in your bedroom (I'm thinkin' Cameron Diaz in Charlie's Angels), the always-open professionally packed city dance studios (I'm thinkin' Broadway Dance Center, etc), the cabin (um, Dirty Dancing)… and now anywhere thanks to En-Pointe portable equipment right? RIGHT!
Back to school, back to class… one more night, one last dance, one more chance to pop in the Swayze videos and enjoy a summer night dance video like old times!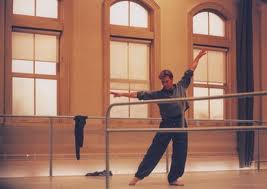 – love from J