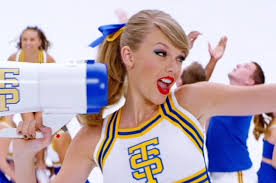 Dancers will love the latest single from Taylor Swift titled Shake it Off. A complete pop track, this four minute beat blast is perfect to improve mood and inspire movement. With Swift's personal comments on who will relate, its uplifting outlook and overall message, it's an all-round number one hit every dancer will agree.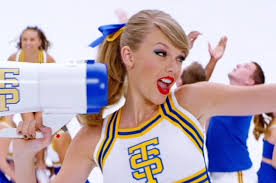 Swift told Rolling Stone Magazine, "One thing I learned in this whole process is you can get everything you want in your life without ever feeling like you fit in… it makes me feel proud and I have a lot of people on my side and I've worked really hard. But I don't think it's the most important thing in life to fit in. I think it's the most important thing in life to dance to the beat of your own drum and to look like you're having more fun than the people who look cool, like they fit in."
Mark Romanek, choreographer and director of the Shake it Off music video, says it's pretty amazing, the song, Swift; she's so fearless, so ready and willing and just shows up to every moment. And as someone who directs movement he finds it refreshing and beautiful to get to do so.
Swift having always been an incredible inspiration to performers going after their dream, her dedication to this video, from ballet barre to cheerleading sequence, represents precisely who she is and the strength of her determination. And yet amongst all her success, she still desires to convey the importance of life without getting wrapped up in the famed position.
Using her spotlight and talent to encourage the rest of us through her music, this delightful newly released rhythm is incredibly fun and beyond catchy. Shake it Off is from Swift's album titled 1989 will be release on October 27th, 2014. So do how she says in the song: get down to this "sick beat" instead of worrying about the bad side of life.
– love from J