32 in all, the New Orleans team may not be playing in the game but its dancers will definitely have their act in gear for the annual knock-out half-time show. All dancers practically since birth, learning an additional 10 dances to their regular season 30, it's a welcomed challenge and opportunity unlike any other.
Check out this link to ABC to see their moves getting put into action…
http://wgno.com/2013/01/29/saintsations-prepare-for-their-super-bowl-halftime-show/#axzz2JTR0c1Cn
In addition, the New Orleans Saintsations will be one of the feature events at the annual cheer clinic teaching young women football fundamentals, teamwork, cheering skills and dance techniques on Friday, February 1, 2013. This annual clinic, organized by St. All-Star, LLC President Lesslee Fitzmorris, of Mandeville, La., gives young women the opportunity to experience the excitement of Super Bowl XLVII firsthand and to enjoy a day of positive competition at a free event designed specifically for them.  NFL coaches and players will teach football fundamentals while NFL and collegiate cheerleaders, including the New Orleans Saints Cheerleaders, teach cheer and dance techniques. In addition, professional women role models ("Cheerleaders of Life"), will be present at this clinic to speak to the participants about the importance of education, as well as sharing information about their careers and personal achievements.  Previous Cheerleaders of Life have included hip-hop artist Teairra Mari, American Idol Runner-up DIANA DEGARMO, international pop star KELLY ROWLAND, teen idol JESSICA SIMPSON, Olympic Gold Medallist JANET EVANS, Super Model TYRA BANKS, pop singing sensation PAULA ABDUL and former Miss America HEATHER WHITESTONE.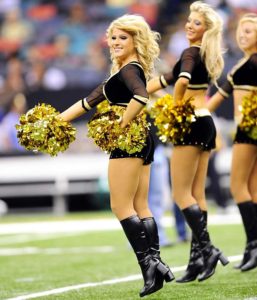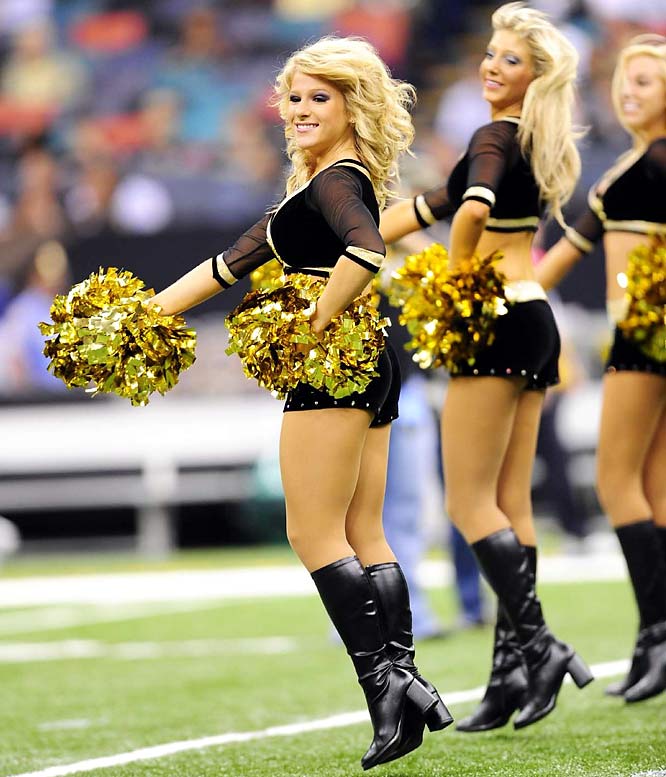 HOW COOL IS THAT?! Can't wait to see the half-time show, girls. Knock em dead.
– love from J