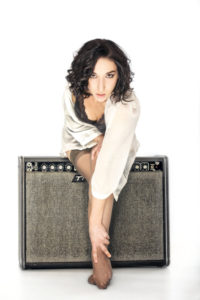 "Dancers in this day and age, are exposed to so many more types of music than ever before. Although I have a true respect for all types of music, Rock 'N' Roll has always pulled me in. The great musicians like Led Zeppelin and Jimi Hendrix knew how to fill each musical bar with emotion, passion and excitement. My goal is to create shows that bring both the audience and the performers back to that time when Rock music was a phenomenon. In every show we produce, the music will never be a remix or cover, the musicians will be heavily researched and the performers will be exposed to as much of that era as possible. These are shows not just for lovers of dance, but for "The Lovers" of Rock 'N' Roll!"
– Vanessa Young, Creator of The Lover's Cabaret.
I HOPE YOU ALL OUT THERE IN VANCOUVER get to go to one of these shows. Upcoming is the "Lovers of Zeppelin" show on October 12, 2012 and you can grab tickets by going to the website: www.theloverscabaret.com.
NOT TO MENTION IF YOU ARE A CHOREOGRAPHER LOOKING TO BE A PART OF A MENTORSHIP PROGRAM, THIS IS YOUR CHANCE! You MUST complete the form on their website by August 30th, 2012 … imagine… working on your skill under a top industry choreographer and developing your own piece set to Zeppelin.
What a great new addition to the Vancouver-performance-scene, opening up opportunity for dancers and providing a new level of entertainment for the city.
– love from J.