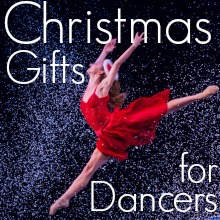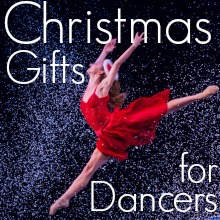 Christmas is practically here, with only room for last minute gifts for dancers on your list. Fret not, as here are five top ideas to wrap up – or not – this season.
PortaBarre
It may not fit under the tree, or arrive in time at all. But how about an IOU? Every dancer would be over the moon to be promised their very own PortaBarre from EnPointe granting them the opportunity to practice, warm-up and dance en barre anywhere, anytime. Available to order right here on the EnPointe website, where dance equipment is our business, it's the easiest choice and a guaranteed success. The 4.5 inch PortaBarre retails for $295 and comes with its own carrying case.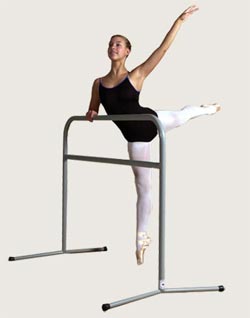 Leotards
As 90's shrugs make a comeback in the trends of ready-to-wear and everyday fashion, so does dancewear as it is integrated into common shops and sections of stores you'd normally be unable to find such. American Apparel a prime example, here you can find everything from bodysuits printed, sleeveless, velvet and plain to ballet cropped wrap sweaters, leg warmers, short shorts and loungewear for in between class. A quick stop into your closest American Apparel store will do the trick in picking out a fun new outfit for the dancer on your list.
Barre Snack Bars
We've mentioned them before within the 5-6-7-8 blog and that's because they're just so good… and healthy! Meaning, full of energy and dance power! Easy to tuck in the dance bag while on the go and full of all the nutrients a dancer's life requires, these energy barres – actually called "barre" accordingly, come in flavors cinnamon pecan, chocolate berry, and spirulina. They are $2.50 per 50g barre and are available online at www.realfoodbarre.com. Also on their website, enter your zip code to locate the nearest retail store providing Barre snacks for a quick pick-up before Christmas.
Hair Accessories
One thing a dancer can never have too many of? Elastics and bobby pins. When you can't find one and need one, it's a crucial moment! So stack up the dancer on your list and fill their stocking with a quick stash of elastics and bobby pins – maybe even some travel size (or not!) hair spray and dry shampoo – available at any drugstore. Also worth looking into is the PonyO – another great invention we're fond of on the 5-6-7-8 blog. This velvet wrap accessory makes a bun with a snap and tightly keeps it in place, no other accessory needed. This is also an online find, available at www.ponyo.com for $30.
Bath Products
Last but not least, what a dancer arguably needs more than any bobby pin or leotard is a hot bath at the end of the day – or maybe even at the beginning. Soaking in Epsom salts has long been proven to heal sore muscles – specifically soreness caused from over-exertion, a pain of which dancers know well. This delayed-onset muscle soreness can actually be relieved with Epsom salts and can restore the body to (almost full) capability, preventing strains and tendonitis. A rather cheap gift to boot, these can also be found at the drug store for around $5-$10 dollars or in a fantastic, large container at Costco (for about the same price!).
Merry Christmas to you and good luck with the last minute gifts for dancers on your list!
–          love from J