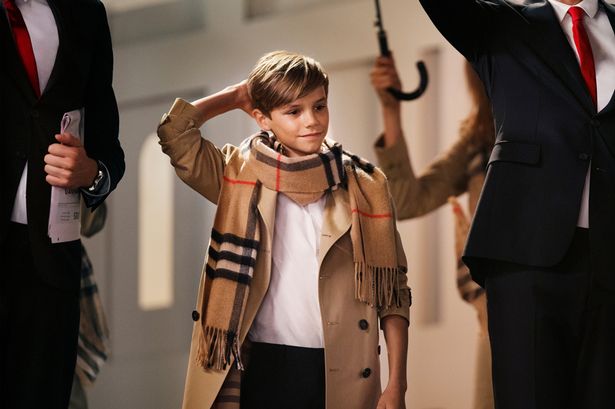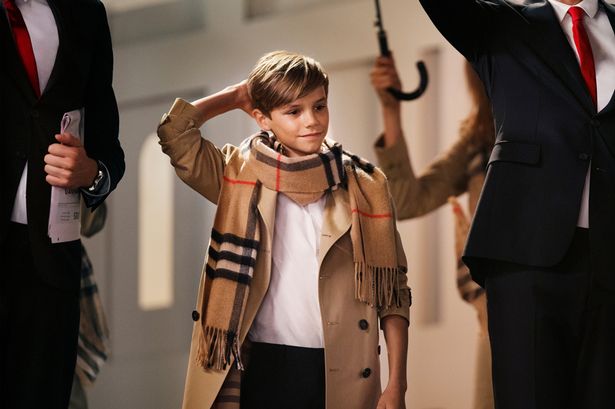 There's a new sensation, and it's the Burberry ad with Beckham dancing from street to stage. Adorned in the fashion brand's iconic trench coat and plaid scarf, the son of famed parents shows off his moves in a new campaign where he is the rising, dancing star in the spotlight.
It's no surprise that blending mom and dad, Victoria and David Beckham together would result in the good looks of son, Romeo. Not to mention moves; with a pop star background, even a bit of thanks to Spice Girl, Posh might be in order for this inherent grove. Or is it the athletic fast-toe of soccer star father?
Fashion an additional and obvious thread within the family interest and esthetic, it is the perfect blend of movement and style for this breakthrough career move in regards to the future of 12-year-old son Romeo.
This ad more of a festive film titled "From London with Love," directed by creative officer of the brand Christopher Bailey it shows off the magic of the upcoming season and just how good it can look with a trench and check. Especially if you're out dancing in it.
Inspired by cinematic musicals, the short film includes 50 dancers performing to Ed Harcourt's The Way That I Live. It glitters, it brings, joy, it lifts the spirits. Incorporating Beckham's dancing is cute, smart and uplifting.
Watch it here: http://youtu.be/ojBufhpPgMo
– love from J