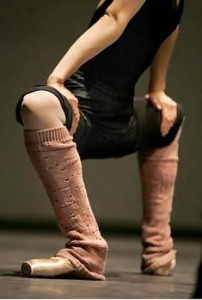 I just recently came across a blog post from The Portland Ballet which truly put it on the line in a number of points referred to as truths.
When one decides to be a dancer, and packs up her belongings, her mementos, keepsakes, PortaBarre and PortaFloor, and makes the big move to a city or perhaps simply a mindset where are all her dreams have the necessity to succeed, there's a lot that goes along with a big bag of hope.
Coming in at No.1 – the fact that dance is hard. It is! One might never know what it means to truly "push yourself" until you've lived the grueling beats of the in-and-out of a dancer's schedule. It's constant; you don't check your pains at the door. You work through them. You get better. As my father would always tell me, "Every day in every way we get better and better," encouraging me that the only way to success is up. Onward and upward, whatever the day, whatever you're feeling.
No.7 – If you want to be successful, prove you are valuable. And that's completely true. Part of it is believing you are the latter. And then the next step is executing this belief by proving yourself. Show them whatcha got! And, although we all lose faith, keep a mission statement in mind for when you're down. The roller coaster of life isn't easy as an artistic athlete trying to get or stay on top. But it's a life worth living and a challenge to be proud of – and an experience no one can ever take away from you. Have your dreams and then build on them, revealing their beauty to those investing in them!
And although, No.12 – sometimes you will fail, never give up. Perseverance is a trait stronger than motivation, stronger than talent, stronger than anything. If you believe, work hard and never give up – you can succeed and you can make it to the top.
Read the rest of the 15 truths at: http://www.theportlandballet.org/BalletBlog/?p=556
– love from J