Portable Dance Floor – PortaFloor™
The prefect practice portable dance floor. The durable laminate surface makes practicing at home or while travelling enjoyable and easy. Our portable dance floor can be used over low-pile carpet, concrete, tile or existing wood floors.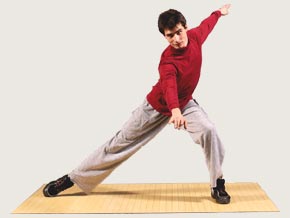 The PortaFloor™ is both resilient and resonant.  The dent-proof surface makes it the ideal tap floor resonating excellent crisp, clean tap sounds.  Tap dancing is all about the noise!
Dancing on hard surfaces such as concrete or tile can cause serious damage to dancers.  Stress fracture, joint damage and shin splints can be caused by dancing without sprung floors.  Not all dancers have the privilege of always dancing on sprung floors – our PortaFloor™ resolves this issue.  The cushioned underpad of a high density foam included with your portable dance floor helps absorb the shock impact required for dancers' safety.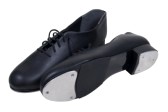 Dancing with tap shoes on concrete or tile is also not recommended.  Taping on concrete will warp and damage your taps and tap shoes are expensive to replace!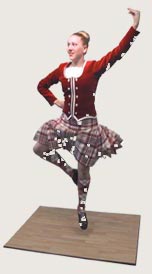 Our portable tap dance floor is also an excellent dance flooring for Highland, Clog, Flamenco and Irish dancing.
PortaFloor™ panels can be joined with dance tape to create your own custom floor.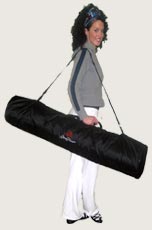 En Pointe portable dance floors comes with a designer tote bag with shoulder strap and carrying handle makes this portable dance floor a truly portable floor.  PortaBarres™ just roll up and stores in tote bag for ease of transportation and storage. Tote bag and 4'x6'portable dance floor weighs 36 lbs.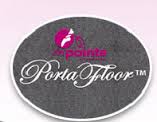 Additional information on our PortaFloor™
View other floors – Sprung Floor, Vinyl Flooring: